Recommended Strategy to generate keyword ideas with LowFruits
2-step strategy for effective keyword generation on LowFruits
This a 2-step strategy based on how the most successful users leverage LowFruits for their content.
Step 1. Think niche and niche down ?
Very broad seed keywords will (generally) give competitive keyword ideas.
Dogs (too broad) ? Golden Retriever training (much better ?)
Find topic ideas around a niche ?
Find topic ideas and use these as seed keywords.

Eg. A few ideas around the "Golden Retriever" niche.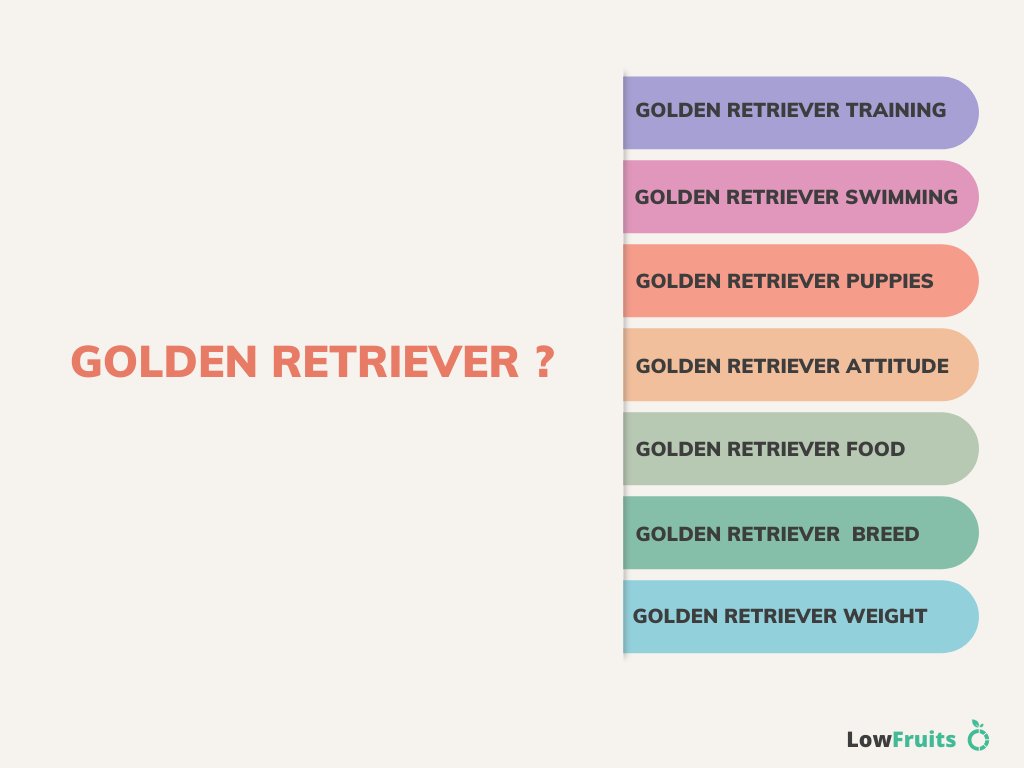 How can you find topic ideas ? ?

Read this other article to get ideas : https://blog.lowfruits.io/10-great-ways-to-get-topic-ideas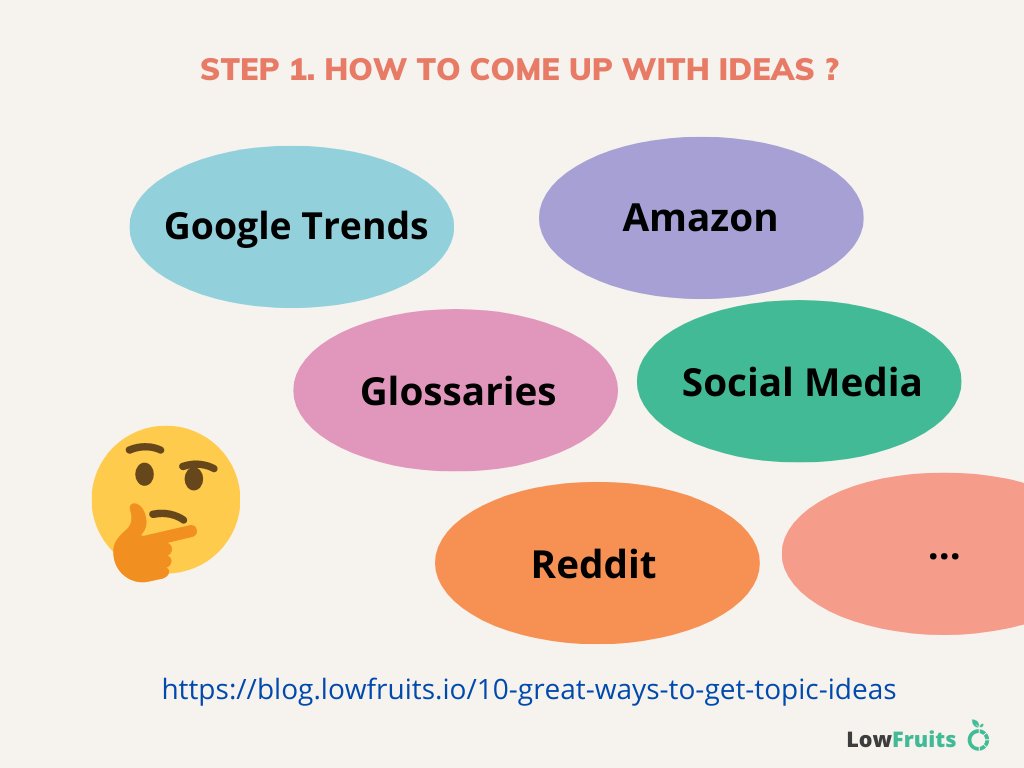 Step 2. Use narrow seed keywords ?
Add modifiers – with or without wildcards (*) – around your topic ideas (and niche) to create narrow seed keywords.

PS : Complete Step 1 before going to Step 2
(as the 1st step really helps you for this one).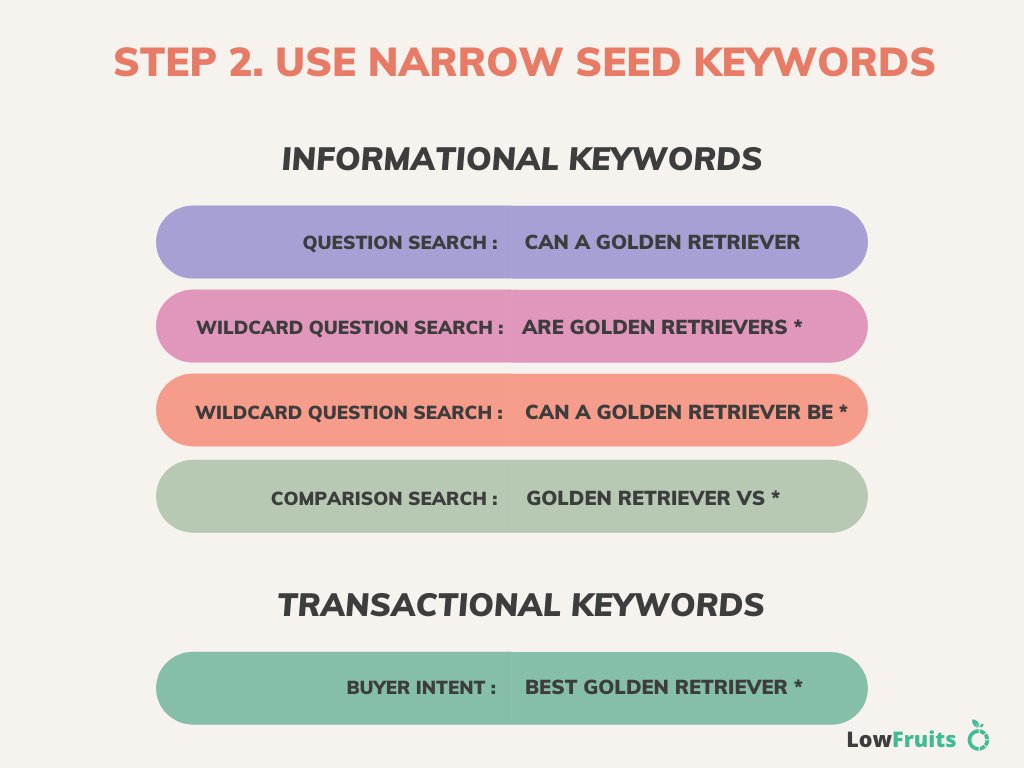 A few ideas for narrow searches (using modifiers)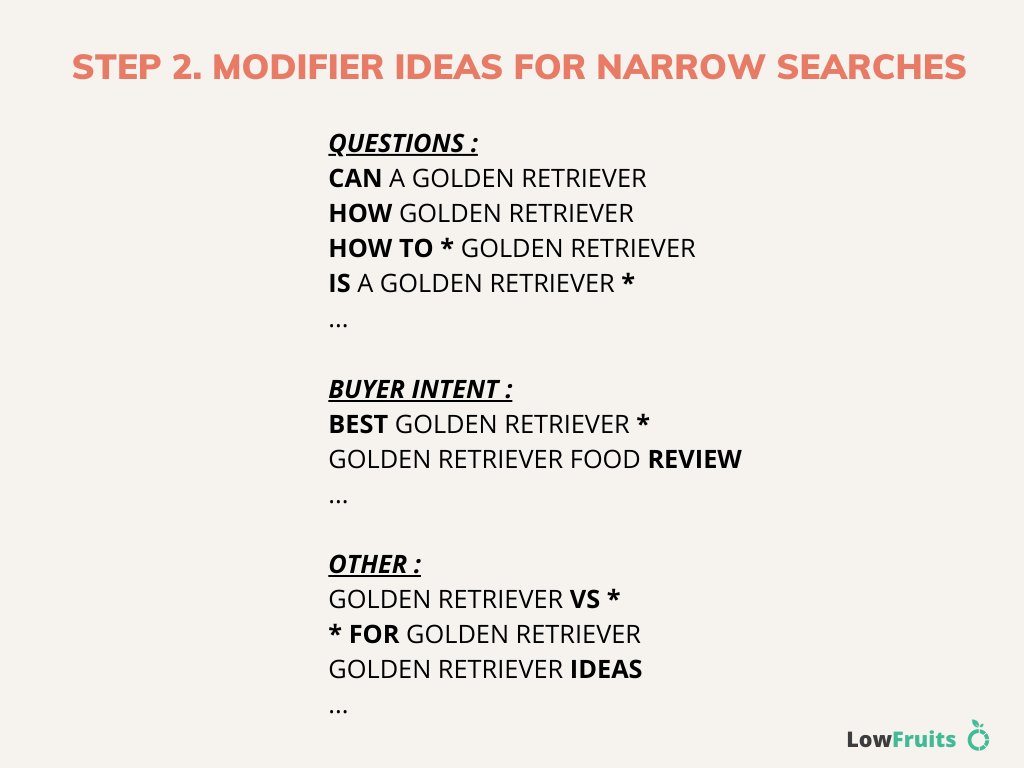 How to come up with modifiers ?
Check your broader searches (from step 1).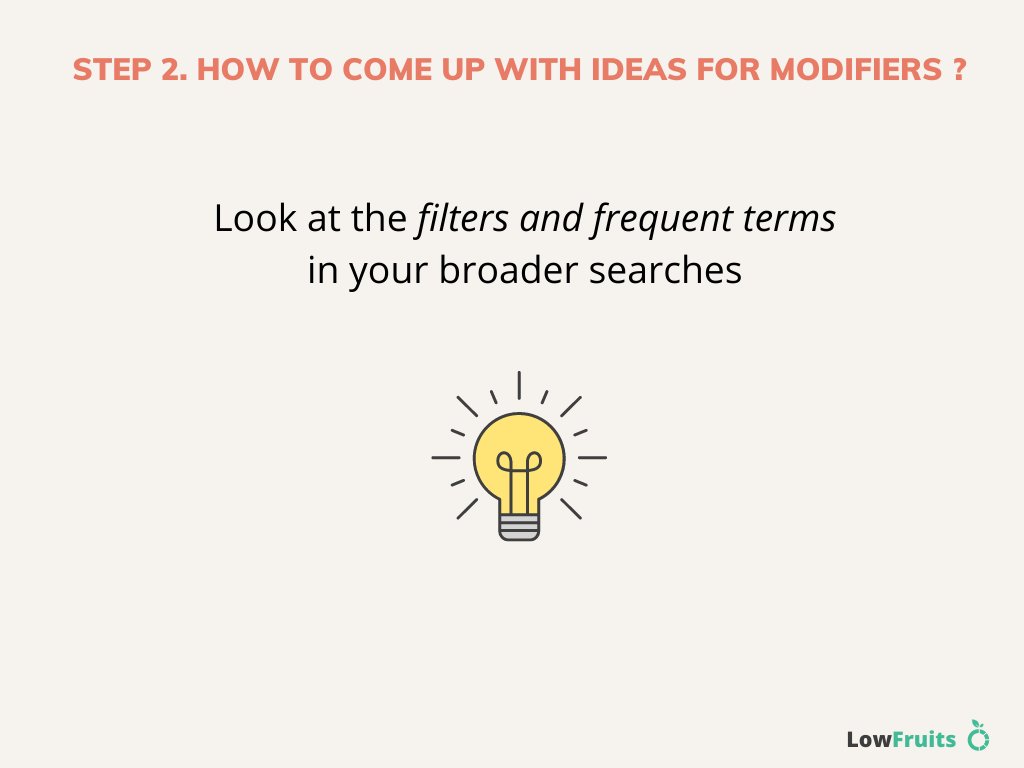 For questions
Eg. Here I'm using the broad "golden retriever" but can be done on topics like "golden retriever food" (found in step 1).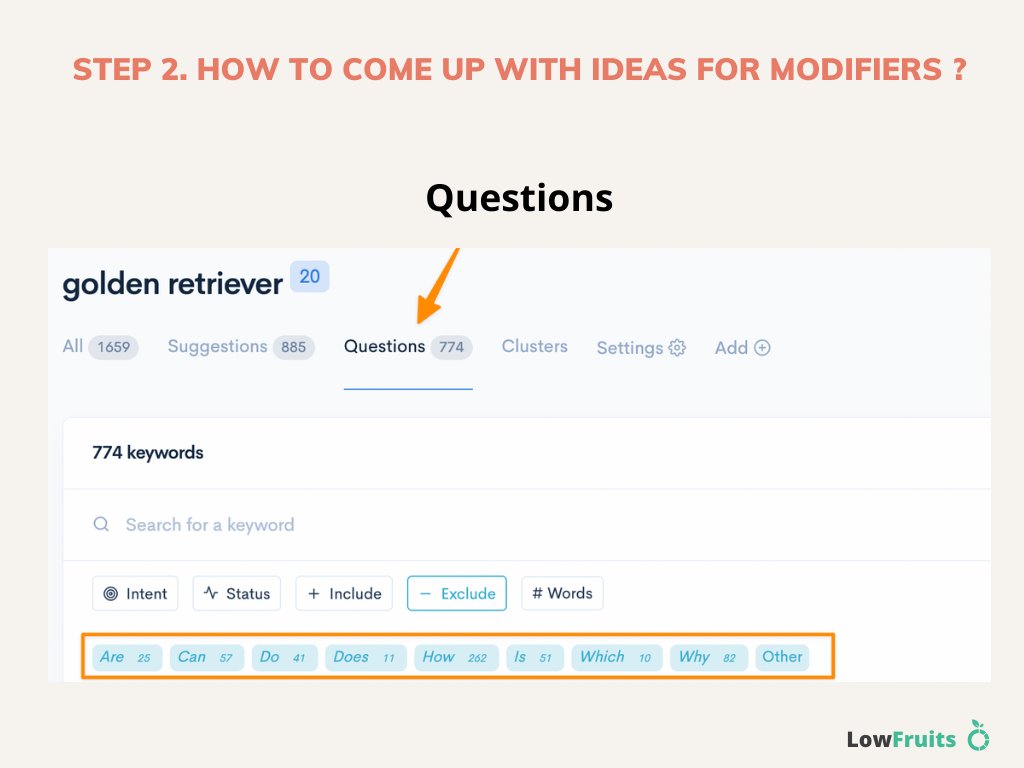 For transactional and other keywords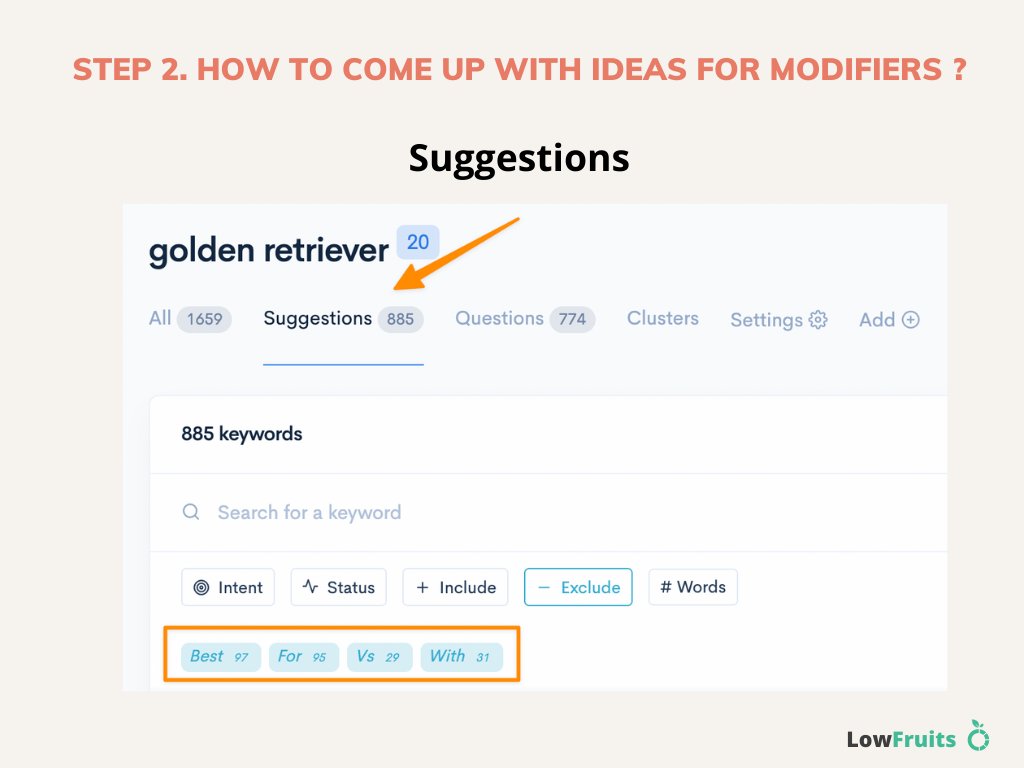 Most frequent terms ?
PS : The list of frequent terms can also help to get topic ideas when niching down.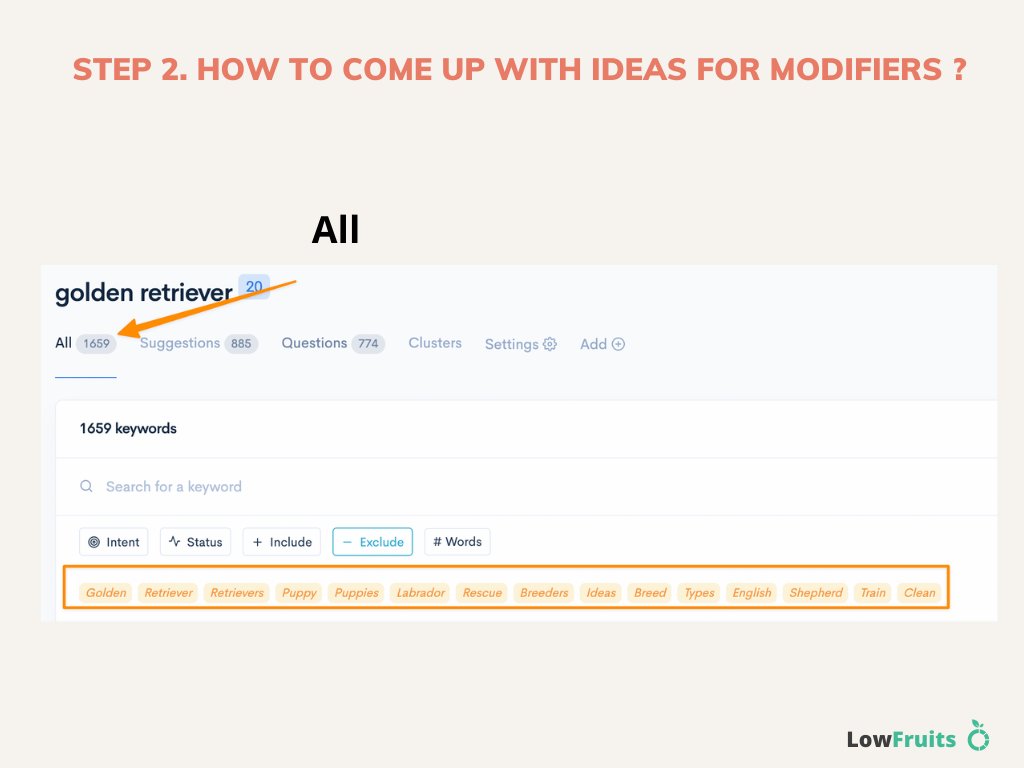 No keyword ideas generated ?
Sometimes seed keywords can be too narrow ? no keyword ideas generated from it ? no market ?

If it's the case, go a little less narrow.

Or use the "import" feature for specific keywords you want to analyze.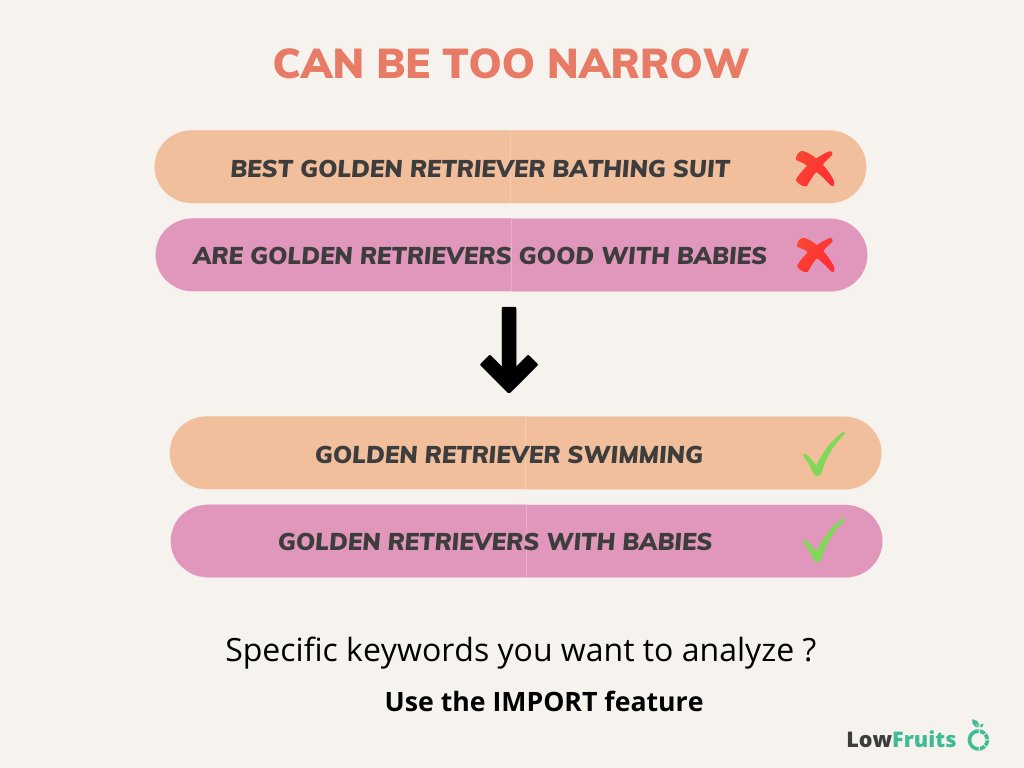 Feel the niche
Sometimes you just need to feel the niche and the possibilities by playing around with seed keywords.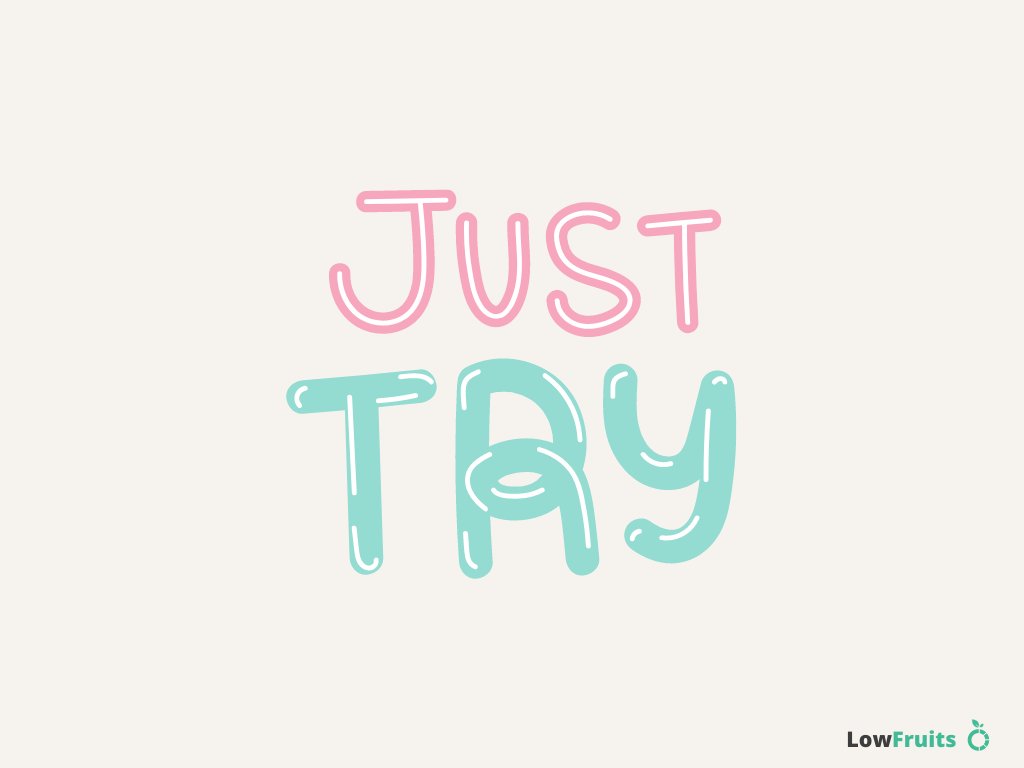 2 videos to get you started